Kolkatta Name Change ads in NEWSPAPER Online starts from 1750/- onwards. Only  1 Self Attested Photo ID Proof required (Like Pan card or Adhar card etc).
Publish your Name Change ads for Passport Purposes in 1 Local and 1 National Newspaper through online procedure. Newspapers Approved at the Passport Office.
Call 88 88 33 73 73 / 88 88 33 73 71 for Kolkatta and Surrounding  locations.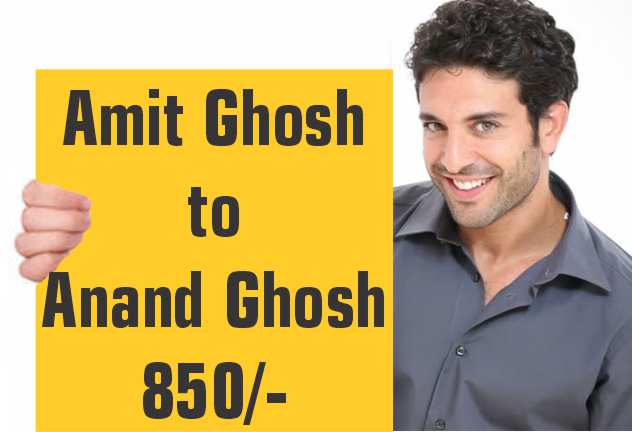 Publishing of Name change advertisements in two Newspapers in KOLKATTA and all over India is a formality to be fulfilled while applying for passport and other legal purposes in the following circumstances :
Change of one's own name / father's name

change of religion from x to y

Change in Spelling

Changing long names to short

Changing your surname

Change of religion

Name change ads in Kolkatta after marriage

Name in Birth certificate does not match with the leaving certificate

Change of name ads in Kolkatta Newspaper

etc. etc
In such circumstances you need to have 1 self attested photo identity proof (For eg. Pan card or Adhar Card with corrected Name) to be submitted at the passport office along with a Change of name ad published in 1 National and 1 local newspaper in Kolkatta. Kindly note that the Deed poll Affidavit can still be used as a proof for publishing name change ads in Kolkatta

Once you have the Pan Card /Adhar card or any other Photo ID Proof with correct name ready, kindly scan it and attach it in the form below and then  PRESS "Send". Easy!!! 
PASSPORT CHANGE OF NAME ADS
1750/- ONLY
JUST FILL THE FORM BELOW
FREE SAMPLE FORMAT
PASSPORT OFF. APPROVED

21 YEARS OLD Co.

CANCELLATIONS / MONEY REFUND POSSIBLE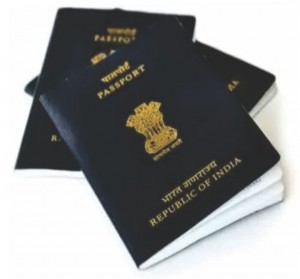 Deed poll Affidavit / Annexure E required earlier at the Passport Office for Name Change Ads has been DISCONTINUED from 28th dec 2016 as per the instructions from the Hon. Information Minister Sushma Swaraj.
Now only a self attested Photo Identity proof with correct name along with a newspaper ad in 1 local and 1 National Newspaper is required at the passport Office.!!!!!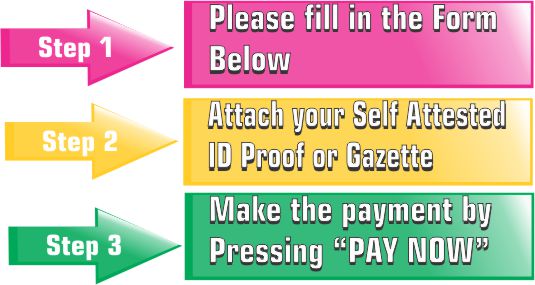 NEWSPAPER CHARGES
TIMES OF INDIA (ENGLISH) + ESAMAY (BENGALI) : 1750/-

THE STATESMAN (ENGLISH) + DAINIK STATESMAN (BENGALI) : 1750/-
AD SIZE LIMIT 30 Words
Payments Options
Option to make payments through Debit card, Credit Card, Net Banking, Free Charge, Paytm, mobikwik etc
Change of Name Sample Ads in Kolkatta newspaper for Passports
Sample Ads for change of name in Kolkatta & surrounding locations :
I, Saddam Hussain, S/o Hushamul Haque residing at 17A/2, Kustia Rd, Kol-39, shall be known as Shadab Hussain Vide Affidavit Dated 24/07/2009
 I Hari Nath Jaiswal R/o Flat no 7C, Rail Minar, 1/1 A, Alipore, Kolkatta -27 have changed my Minor child's name from Harsh Vardhan to Harsh Vardhan Jaiswal for all Purposes
 I, Papal Manna d/o- Ranjit Manna residing at Tamluk, hereby have changed my name to Shrikiti Manna before 1st class Judicial Magistrate, 2nd court Tamluk, dated 24/4/2018
I subhash Chakrawarty S/o Late Sukumar Chakraborty residing at 243/3 Tolly Enclave 3A, NSC Bose Rd, Kolkatta -47, shall be known as Subash Chakraborty Vide Affidavit  2DAB792026
 I Abhisekh Samanta S/o Kamal Kumar Samanta R/o VIII Mangalduari, P.O Ratulia, P.S Panskura Dist Purba Medinipur -721139 have changed my name to Avisekh Samanta VideAffidavit
For Minors
I, Dr Mustak Ahmed R/o Asiatic Complex, Block -A, Flat – 3B, 117/1, Andul Road, Howrah – 711103 have changed my minor child's name from Mehvish Ahmed to Maisha Ahmed, vide Affidavit date 18/4/2018
 I Hari Nath Jaiswal R/o Flat no 7C, Rail Minar, 1/1 A, Alipore, Kolkatta -27 have changed my Minor child's name from Harsh Vardhan to Harsh Vardhan Jaiswal for all Purposes
Q. When will the ad be Published ?  
A. If the Payment and Photo ID proof (like Pan or adhar or election card) OR Affidavit OR Gazette reaches us by 1.00 pm the previous day the ad gets published the next day.
Q. Which Newspapers will it Appear?
A. We have 2 Options  for 1750/- which are acceptable at the Passport Office. The Options to choose can be found in the booking form
Q. Will I be facing any problems at the Passport Office?
A. No Sir, we have been placing ads since the last 21 yrs. The newspapers are all reputed and always accepted at the Passport Office.
Q. How do I get the Newspaper?
A. We inform you 24 hrs in advance before the ads gets published. so you have sufficient time to buy the newspaper copies.
Q. What if the ad does not get published. I am afraid etc?
A. This has never happened. If due to unavoidable circumstances like technical issues at the publication house the ad gets published the next day. Your Payment is safe with us. You can even cancel the ad anytime prior to booking. However Just Provide us your Order ID no. and email it to us at classic_advt@hotmail.com and get 100% money refunded Back. Only 50/- shall be deducted as transaction charges.
Areas Covered :
Format for change of name ad 

Sample ads for Name change ad 

Affidavit Sample for Change of Name ad 

Passport notification for change of name ad

Change of Name ads in Kolkatta and Surrounding Locations
Name Change in passport after Marriage

Name Change in passport  after Divorce

Name change advertisement due to spelling error

Name Change for Minor in Passport

Procedure for change of name ads for Passport in Kolkatta

Charges for Change of Name ads in Kolkatta