HOW TO PUBLISH NAME CHANGE AD IN NEWSPAPER

Step by step Instructions HOW TO PUBLISH NAME CHANGE AD in 2 newspapers :
Lets Summarise  Publishing Name change ads in 2 Newspapers is Mandatory for Applicants applying for Passports and have changed their names or even spellings by virtue of Marriage, Divorce, Religious reasons, Mark sheets, leaving certificate  error , Numerology, Astrology etc etc. kindly Follow the simple and easy steps  as mentioned below.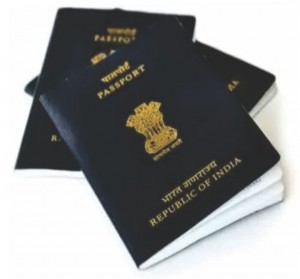 1) You need to have a Photo ID Proof / Deedpoll Affidavit (Annexure "E") / Gazette Copy
2) Click on the location from below, Complete the form on that page, Attach your Photo ID Proof /  Affidavit OR Gazette copy and press "send"
3) You can make payments through Debit card / Credit Card / Netbanking / cash cards / Paytm, Free charge, etc. etc (Many options available)
4) If you cannot make payments through card payments you may Visit Our office and make the Payment. Office address is mentioned at the bottom of the Page. Alternatively you can visit any ICICI bank and make payment over there if you are unable to visit our office.
4) Thats it. You have done your duty. Relax. Your ad shall appear on the day of your choice. 4 copies shall be delivered to you at home through vichare couriers if you are in Mumbai. For cities outside Mumbai, Advertisers will be informed 24 hrs in advance in order to facilitate them to buy their newspapers conveniently.
Just click on the  Locations below for the choice of your city